Vatican Appoints New Sex Abuse Prosecutor · February 19, 2013
Prophetic Intelligence Briefings
Vatican Appoints New Sex Abuse Prosecutor · February 19, 2013
In yet another Vatican effort to "come clean," that is, clean up its image, Benedict XVI appointed American priest Robert W. Oliver as "promoter of justice" at the Congregation for the Doctrine of the Faith.
In a surprising statement at a Vatican press conference at the Gregorian University in Rome, Oliver praised the media for exposing the sex abuse scandal and "acknowledged the 'service' of those who 'continue to put before us that we need to confront this problem.'"
"They helped to keep the energy… the movement going so that we would honestly and with transparency and with our strength confront what is true," said the Vatican sex abuse prosecutor.
Oliver, the top canon lawyer of the Boston archdiocese, handled abuse cases for the diocese. In other words, he was part of the attempted cover up after The Boston Globe exposed the abuse scandal. The failed cover up eventually led to the resignation of Cardinal Bernard Law in 2002. The Vatican, which has never been honest, or transparent, is attempting to make it appear that has now changed by admitting what they cannot conceal.
Canon law requires that abuse cases be referred to the doctrinal congregation by the local bishops. The Vatican has tried to conceal as much as possible concerning the global abuse scandal, and only admits what she can hide no longer. By admitting and apologizing for her sins, Rome gives the impression that she has come clean.
"The Roman Church now presents a fair front to the world, covering with apologies her record of horrible cruelties. She has clothed herself in Christlike garments; but she is unchanged. Every principle of the papacy that existed in past ages exists today. The doctrines devised in the darkest ages are still held. Let none deceive themselves." The Great Controversy, page 571
New Vatican sex abuse prosecutor praises media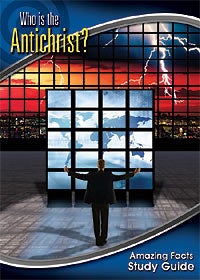 3,440 Reads
Who, or what, is the Antichrist? Evil alliance, or sinister individual? Some say his appearance is still in the future. Others say he appeared long ago in the days of ancient Rome. But the Bible indicates that he is alive today! The Bible prophecies teach this antichrist power will play a crucial role in the final events of earth's history. Do you know who he is? Are you sure? You need to be, …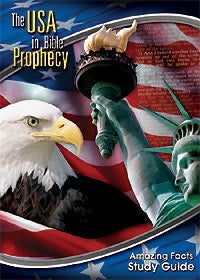 2,253 Reads
Can it really be true? America in Bible prophecy – absolutely! When you think about it, it makes sense that the most powerful and influential nation on earth will play a vital role in the final stunning events of the world's closing history. But even more surprises await you as the Bible reveals how the leading nation of the world came to exist and why! Please read Revelation 13:11-18 before begi…